6 methods:
Finds the slot, quick, but is not exactly accurate unless your mouse is 100% on the right pixel

Works only if the element is selectable

Find the approx slot size

Finds the original image dimension, not the slot dimension

Uses MS paint. Good idea, if you dont have greenshot installed and don't know how to use dev tools.

Other – full width slider is usually always 1920px width. Then use method 1 to find the height.
1.  Not exact, but gets the job done
Download program called greenshot at

http://ninite.com/

Do the "capture region" option

Select the image box. The #s will tell you the sizing
2. Exact. Great if element is selectable
If it is an img element, just do inspect element on chrome. Put the mouse over the image, it will show you the correct dimensions.
3.  Find the approx slot by using inspect element. Highlight the element which will contain the image to get the slot size
4. Exact, if image is not selectable. This gets original image size, NOT the slot size
Right click, Inspect Element

Click on the Network tab

Sort by type. Images are either JPG, PNG most of the time (or wepb)

Try to find the image
You may find the image through preview. But if image file is too big , i wont' show
In that case, just right click open in new tab
Save file as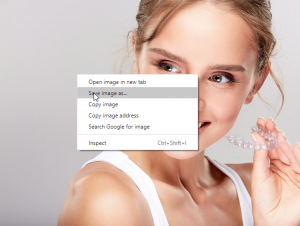 Right click, property, details